KwazuluSpirit Festival 2023
We invite you to join us at the KwazuluSpirit Festival 2023. A
weekend of health, healing, relaxation, and rejuvenation, set in the magnificent seaside Estuary Hotel and Spa with
spectacular ocean views and a secluded, pristine beach.
Special Estuary Room Rates
Get special Estuary room rates by booking via email
using code: SPIRIT2023
R1550 per TWO persons sharing or single R1350 includes breakfast.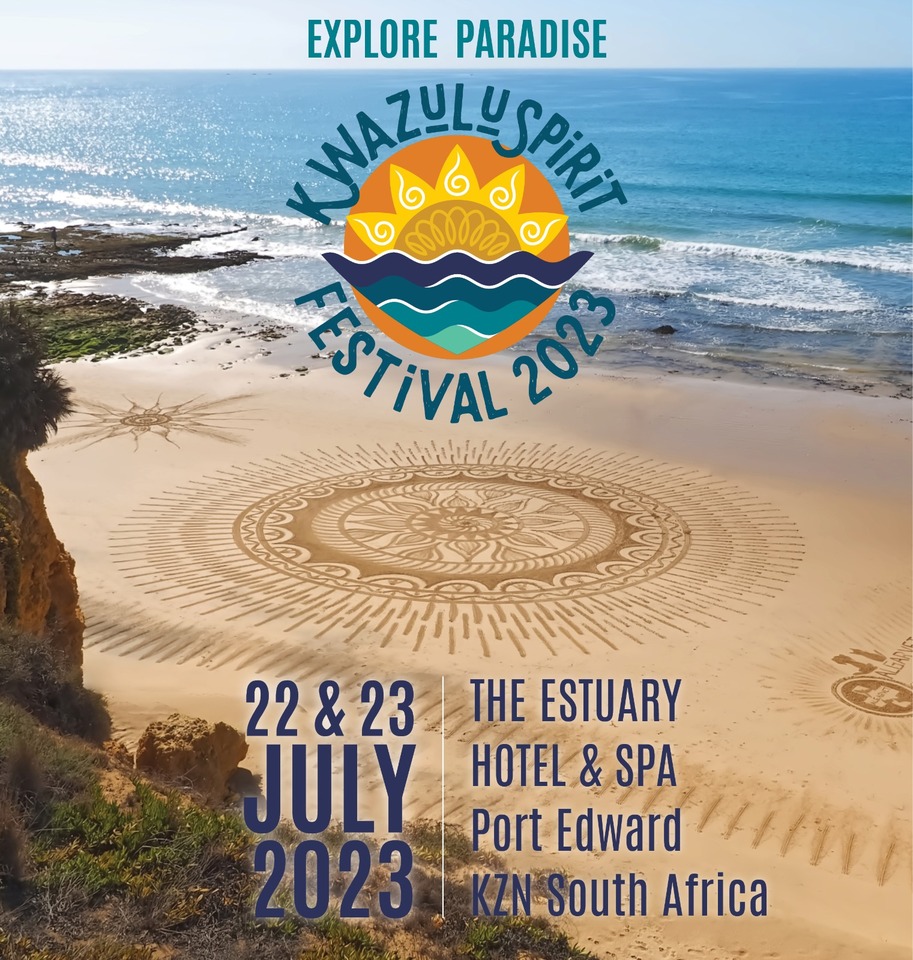 About
KwazuluSpirit Festival
Inspired by the hugely successful BaliSpirit Festival, the KwazuluSpirit Festival, a first in South Africa, promises a vibrant celebration of consciousness and well-being in all of its forms.
All talks and events are included in your ticket which is valid for both days.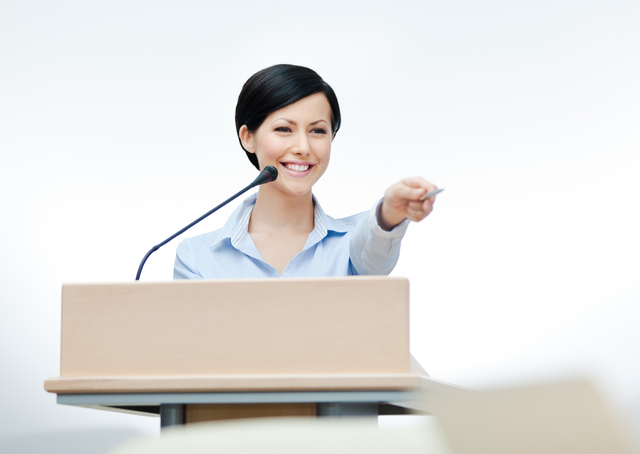 11 Transformational Talks
These will take place in the chapel opposite the hotel main entrance.
Topics include:
crossing over, channelling,  near death experiences, traditional healing, soulful solopreneurs, cellular
regeneration,  intimacy and conscious parenting.
Please see the program schedule for more information.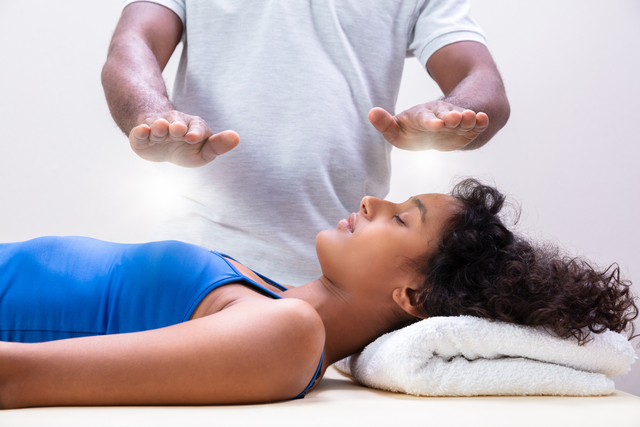 12 Bliss Booths
The healing centre will be in the Galleon Room just off the terrace.
This healing marathon will offer twelve healing stations with a wide range of energy healing modalities including:
Eastern and Western Reiki, Kinesiology, Intuitive and Spiritual Healing, Crystal Healing, Zone (Foot) Therapy and
Auricular Acupuncture.
Saturday sessions are 20-30  minutes and at no change. Bookings for Sunday may be made
directly with the healers, for paid 40-60 minute sessions.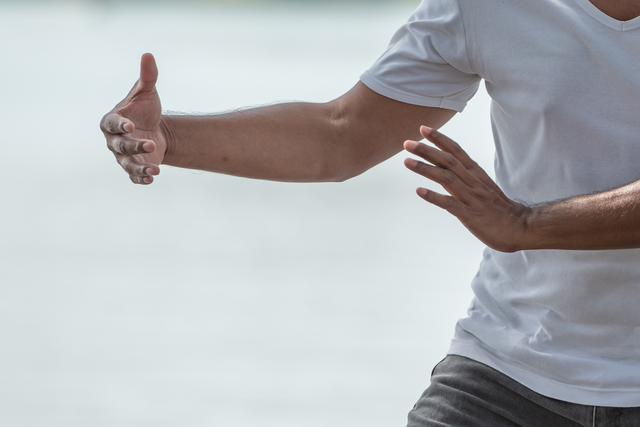 13 Spirit Speaks Events
These will place on the grass terrace outside of the sea facing entrance and dining room
Many of the the spirit speaks events invite audience participation. Events include, body movement, tai chi, yoga and
dance as well as meditation Kirtan and drumming. There will also be a traditional Sangoma circle and cooking demos
with nutritional talks in the Vegan Village.
Please see the program
schedule for more information.
Featured Talks & 
Speakers
We invite you to meet our thought leaders who, based
on their expertise and perspectives on conscious living, offer unique guidance, inspiration and innovative thoughts
and ideas for a life well-lived.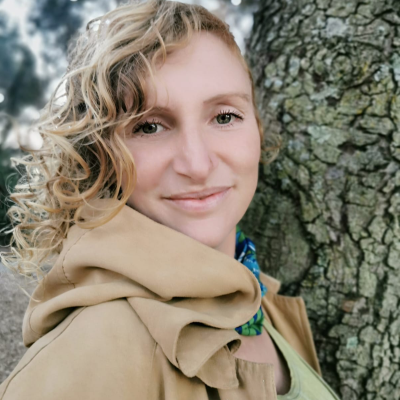 Heleen Elizabeth
The frequency of our food becomes our collective body-frequency.
As detox specialist and transformational coach, Heleen has witnessed many human bodies heal on this ancient, primitive, and radical healing protocol, through cellular regeneration. She loves to share this transformational knowledge, equipping the human-race to be restored to the powerful entities we truly are as humanoids of this planet.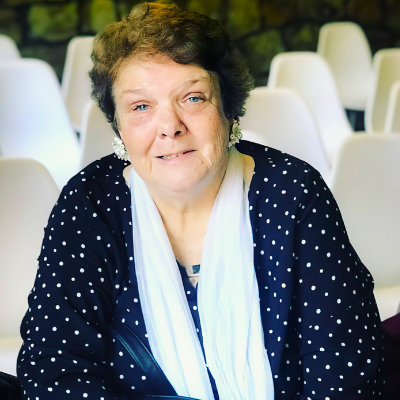 Crossing Over
With Liz Viviers
Connect with the other side
The curtain between us and those who have passed is closer than you realise and crossing over is about connecting. In our earthly garb we pick up our smartphone and connect to people we miss. Spirit does the same using signs, dreams etc. which we often ignore. Working with mediums enables Spirit to connect directly.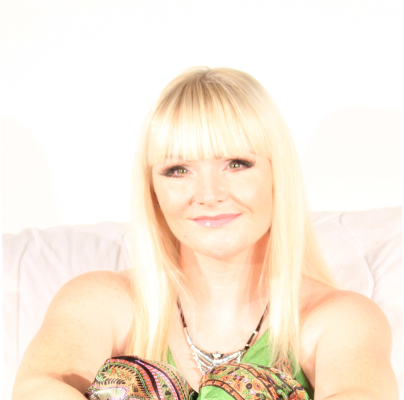 Intimacy and Dis-Ease
With Anne-Marie Clulow
The power of Yin Conscious Touch in the bliss-liminal space
Anne-Marie is passionate about pleasure, bliss and sensual intimacy being present as part of the balanced health and wellness journey, with a special interest in Intimacy after illness and the power of Yin Conscious Touch.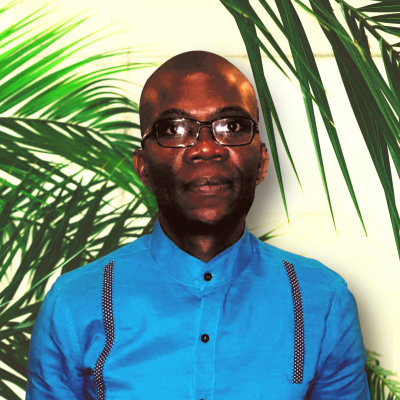 Traditional Healing Crossing the Divide
With Godfrey Madlalate
The ancestral calling is unique and not limited to black Africans only.
Godfrey Madlalate, Dip (Herbalism) is a traditional health practitioner. He specialises in bones divination, physical treatment and energy balancing of individuals using African traditional medicine modalities. His other passion remains patient counselling and life path alignment.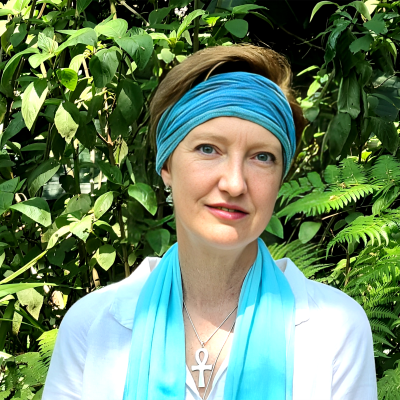 A Sacred Sound Journey
With Anne de Chazel
Find out about the healing power of sound
"One of the reasons I was drawn to sound healing is because of the many profound benefits of using healing frequencies. The healing frequencies are able to penetrate deeper levels of consciousness and allow the body to do its natural healing process and I would like to share them with you" Anne.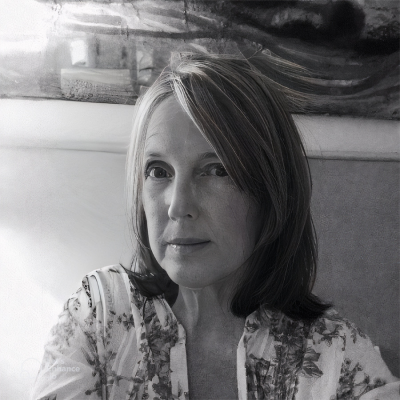 Vegan Society of South Africa
With Anna Jordan
It is a way of living which seeks to exclude, as far as is possible and practicable, all forms of exploitation of, and cruelty to, animals for food, clothing or any other  purpose; and by extension, promotes the development and use of animal-free alternatives for the benefit of humans, animals and the environment.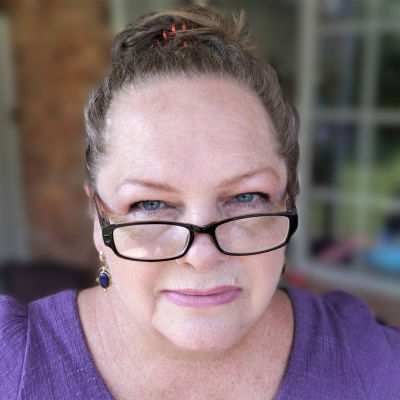 Live Transmission with Kuthumi
With Chanel Lingenfelder

Direct voice channel for the Ascended Masters since 2006.
After instructions from Upstairs to study Colour and Chakras she was taken through a mind-blowing ordination which led to her becoming a channel. Apart from readings, she hosts workshops and is an imminent author.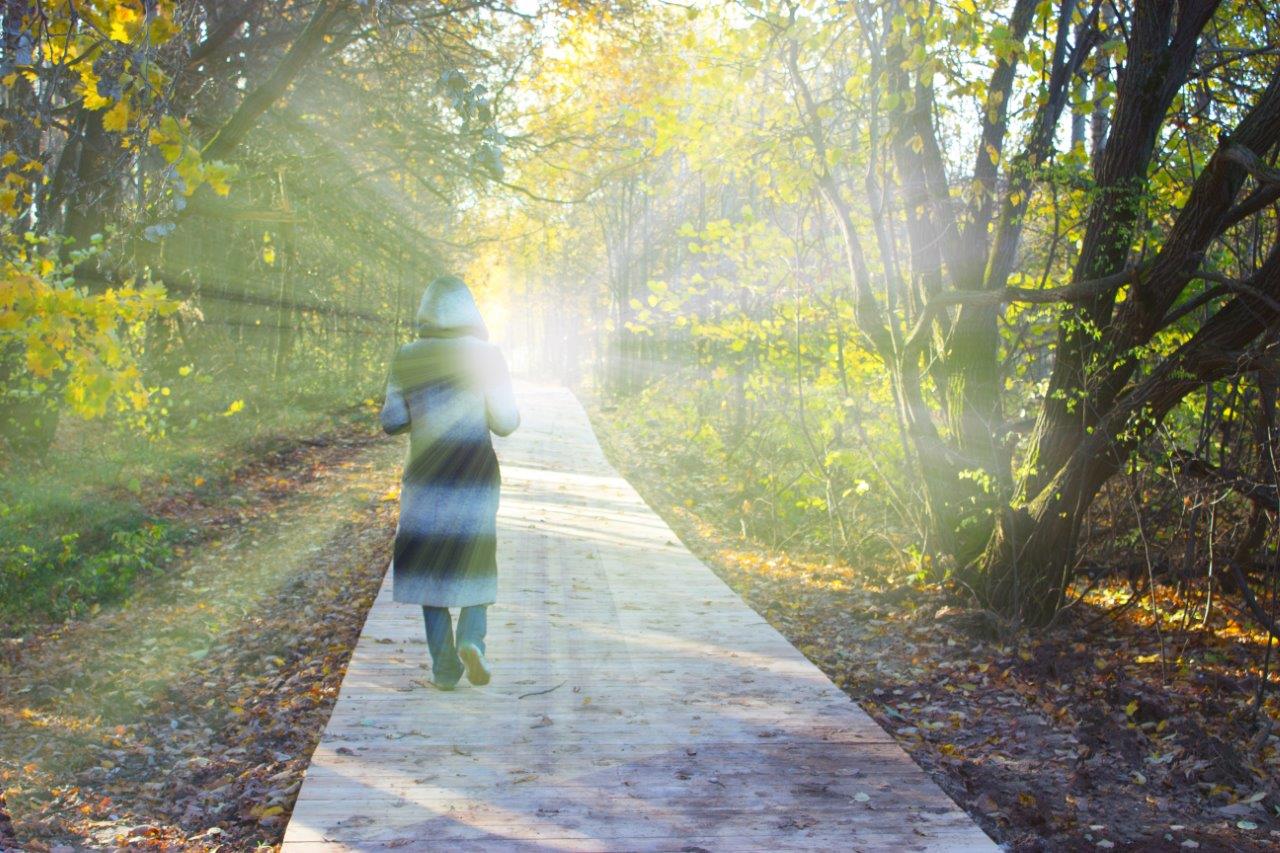 Near Death Experience Panel
With Sarah Bullen, Glenn-Douglas Haig and Colleen Joy Page.
Hosted by Debra Robins, with audience participation! Sarah, Glenn and Colleen-Joy, NDE Survivors, Authors and Spiritual Teachers come together to sharetheir intensely vivid and life-transforming experiences. We pose the question: 'Does consciousness continue after death'?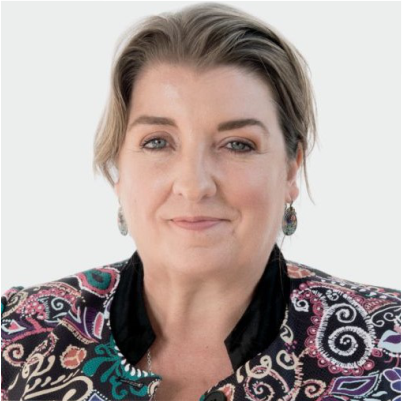 Turning your Calling into a Career
With Colleen-Joy Page
Join this Guide for Guides, mentoring natural coaches to become go-to wisdom-led master coaches. Listen to the transformational talk of this international speaker, author and SA success story.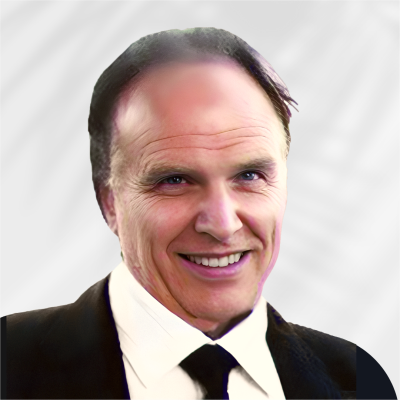 Navigating the Spaces Between
With Ray Lacey
Ray Lacey is a CranioSacral Therapist (CST) and artist.
Through his interpretation of children's drawing Ray has worked with remedial therapy for children with learning difficulties. Much of his recent work focuses on social upliftment projects and the adverse effects of vaccines, especially in children.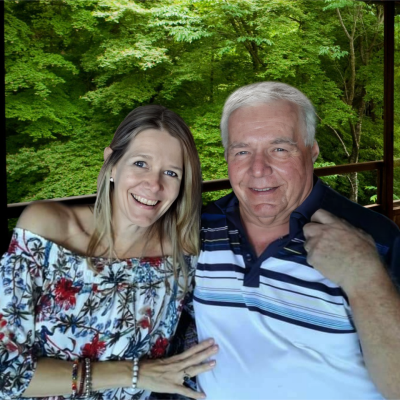 Enter the Interdimensional Door
With Geoff Hindmarch and Sharon Olivier
How talking to the other side is becoming the norm.
Sharon and Geoff chat to the other side on a daily basis, being shown the way the Earth is going through a major change, how it will change us, and how the next generation will help us evolve through new technology and inventions, and chatting to the other side will become the norm. A full Spiritual Development course will be given to 3 lucky attendees. 
Get your tickets now at R 325 per ticket, the price includes both days and all speakers and events, the healing marathon, literary festival, the vegan village and the yoga meander.
Times: Sat 22 July 2023 09:00 to 20:30 Sun 23 July 2023 09:00 -16:30