"The book is quite extraordinary; an interesting mix of art and science." Dr Stephanie Seneff.
This powerful book will will be launched at the Odyssey Spirit Festival in July.
Set against a brief biographical background of South African illustrator and Craniosacral therapist Ray Lacey, the book covers a number of thought-provoking subjects and poses some important questions.
Included in the mix is material on the differences between art and illustration, the need for the integration of two steams of consciousness – Aristotelianism and Platonism; the quest for the embodiment of the individual as central to the successful renewal of culture both globally and in South Africa.
Medical articles are presented on the causes of tuberculosis and other possible causes of HIV & AIDS; off target events and the need for the acknowledgement of scientific research on health issues – the critically important research and advice of science often being ignored. The book also features functions of the innate and adaptive immune systems, CD4 Th1 & Th2 cells, causes of autism, ADD ADHD, CranioSacral therapy, trauma recovery and primitive reflexes. All the material has been scientifically researched. Vitally important PMID articles are quoted and referenced.
Youtube: https://youtu.be/78aV2jEn-Ns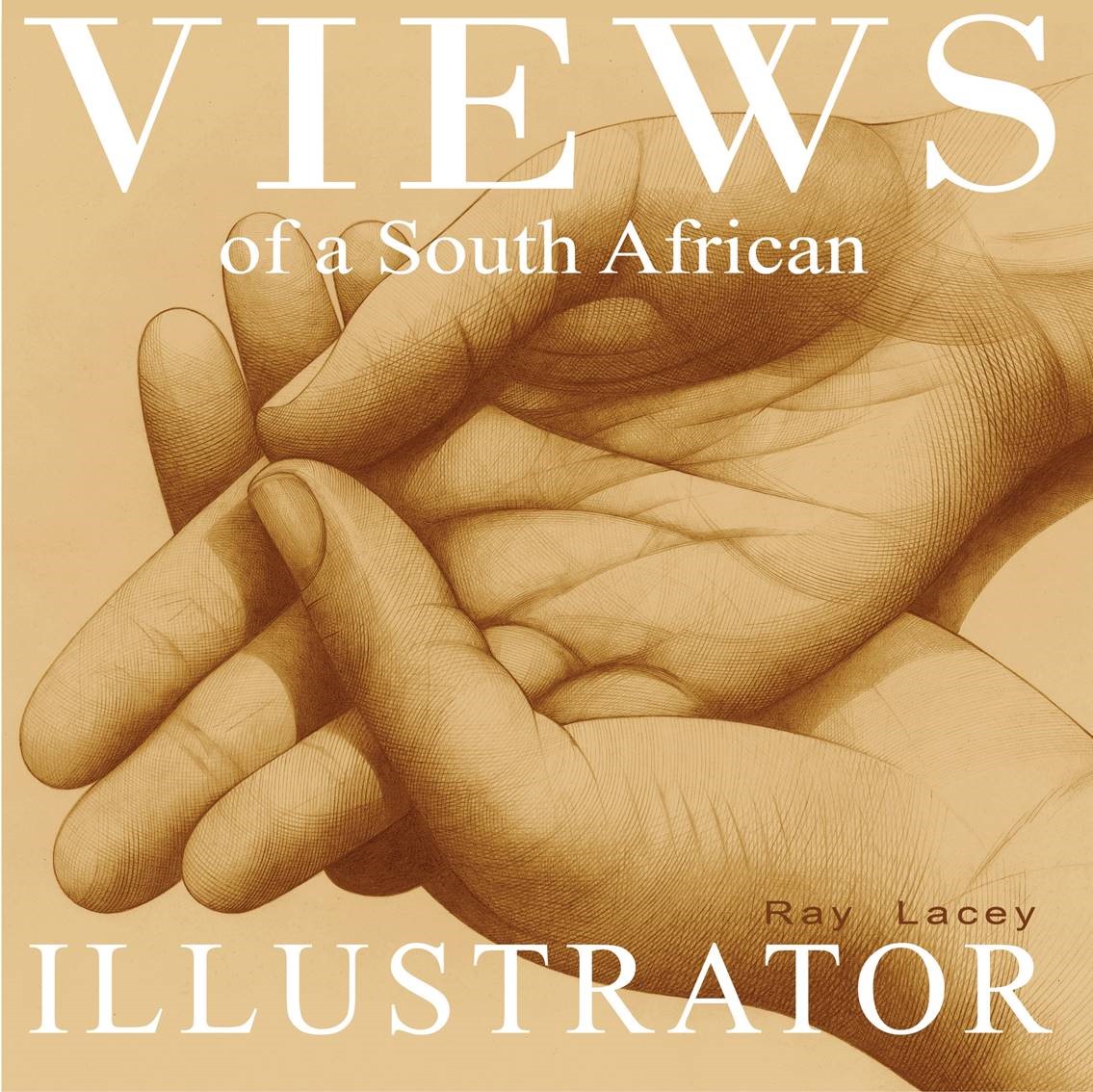 The book is available on Amazon in Kindle, hard and soft cover. 240 pages size 9''x 6''.
A limited edition of 200 hard cover copies in a bigger size format (280 mm x 240 mm) 128 pages will be launched at the Odyssey Spirit Festival in July.
Copies will be available on order, at selected book shops and art galleries.
Ray Lacey graduated from the Durban University of Technology in Graphic Art (fine art) and from the Johannesburg University of Technology in Graphic Design. He lectured at the same faculty in illustration and then worked as a freelance illustrator for many years. In the late 1990's he developed an interest in the interpretation of children's drawings. This led him to study remedial therapy for children with learning difficulties within the Waldorf School movement. In 2001 he undertook a training with the South African Institute of Cranial Studies and qualified in 2003. He has produced a number of books; most successful is his illustrated children's psychosocial support book for loss and bereavement from Tuberculosis "Jake and Tuffy" recently released on Amazon.